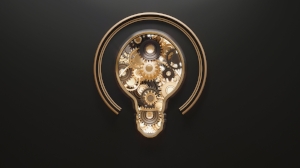 Once armed with scientific analysis, creating a winning Product Strategy is the foundation to any winning Revenue Strategy. In Product Strategy, we help our clients create a winning value proposition and competitive advantage, build scalable process to manage the product life cycle, and plan for short and long term product iterations and pricing alignment.
Competitive Advantage Planning
Create a Play-to-Win combination of where to play and how to win.
Product Life Cycle Management
Create a repeatable product life cycle management process that allows for rapid iteration.
Each life cycle will be unique to the industry and business model, but should include Analysis, Concept and Requirements Planning, Design, Customer / User Testing, Change Management, and Voice of Customer collection and review.
Product Planning
Identify milestones or goals that would support your earlier identified winning Product Strategy.
Organize functionality that can be categorized with each of these goals into short and long run product releases.
Design product bundles and price positioning for each product release, support by financial projects, competitive analysis, and anticipated market response.
Support your completed Product Planning Strategy through customer surveying and research.